There's so many things to do in Oxford, and in this guide, we will be covering why basing your business at Pure Offices in Oxford is a great decision and what amenities and activities you can expect in this area.
1. The location is great
Pure Offices at Oxford is based at Oxford Business Park – a premier business location. The site is beautifully landscaped, adjoining the southern ring road, and 3 miles south of the city centre.
A wide range of offices are available, starting from 100 ft2. Built in 2012, these modern office spaces are all managed from a central reception.
Oxford City Centre is only 3 miles away
M40 Junction 8/9- 8 Miles
Heathrow Airport is a 50 minute drive from this location, meaning hopping on a plane for any business (or pleasure!) abroad is simple
With free parking, meeting rooms to hire and an on-site team – your visitors will always be welcomed into a professional environment, with a smile.
2. The business park is pretty famous!
Oxford Business Park is the former home of Morris Motors which created Oxford's motor manufacturing hub and thousands of jobs.
Morris Motors Production rose from 400 cars in 1919 to 56,000 in 1925. Between this time period, Morris built or purchased factories in Abingdon, Birmingham, and Swindon to add to the pre-existing factory in Oxford – pioneering the introduction of Henry Ford's techniques of mass production to the UK.
Manufacturing in Cowley continues to this day with the BMW Mini manufacturing plant being based just over the road from Pure Offices Oxford.
3. It's a foodie's delight
Whether you're meeting a client for lunch or meeting friends after work, if you love trying out new restaurants then being based at Pure Offices Oxford will be ideal for you – all of the following restaurants are only a very short drive away:
Dine in / Takeaway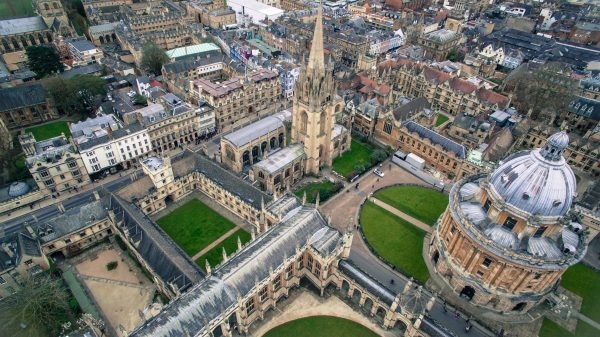 4. You can explore things to do in Oxford City Centre on your lunch break
There's plenty of landmarks to visit just a short drive away from the Pure Offices buildings. From museums and libraries to parks and rivers – there's lots of nature to enjoy, too if you want to stretch your legs and take in the outdoors.
Visit the Ashmolean Museum
The Ashmolean is the University of Oxford's museum of art and archaeology, founded in 1683. Hosting world famous collections from Egyptian mummies to contemporary art, telling human stories across cultures and across time.
Oxford University's Bodleian Library
The world-famous Bodleian Library is a must-see cultural destination in the heart of Oxford. It was founded by Sir Thomas Bodley and officially opened in 1602. Since then the Bodleian library has grown to become the largest academic library system in the UK.
Hire a punt and take in the surroundings
Punting is one of the best things to do in Oxford and is a popular pastime of residents and visitors alike, it's great for team bonding exercises with employees and clients.
At Magdalen Bridge Boathouse you can hire a punt for an hour on your lunch break or if you want to make a whole day of it, you can stay on the river as long as you like, so long as the punt is returned to the boathouse at least half an hour before sunset.
There's lots to see on your travels -including Oxford's famous Botanic Gardens and Christ Church College Meadows, where Lewis Carroll taught in the mid-19th century when he wrote Alice in Wonderland and Alice Through The Looking Glass.
Punting not your thing? Take a walk through the many beautiful parks that Oxford has to offer instead.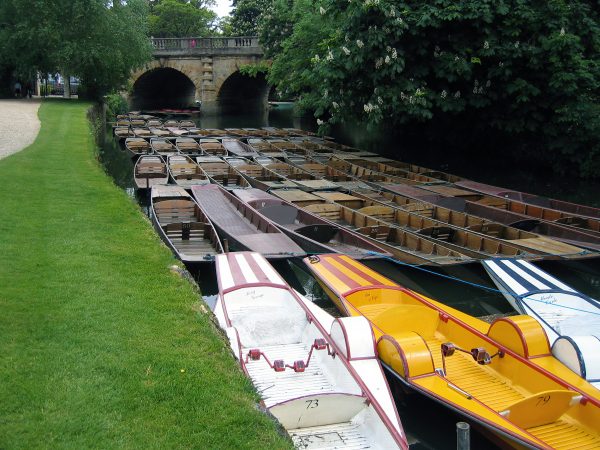 5. The amenities are ideal for employees and visitors
With a David Lloyd Health Club and Gym super close by, you can get your daily exercise in before the work day has even started, or on your way back home after a day in the office. Make the most of tennis courts, a spa, swimming pool, exercises classes and a cutting edge gym.
A Tesco and M&S Food means you can pick up some lunch whilst you're on the go or get your food shopping done on the way home from work!
Have a browse around the shops of the Templar Square Shopping Centre
A children's nursery is close by, so if you require childcare during the day whilst you're working at the office, having a nursery on your doorstep is extremely useful
Finally, a Premier Inn is based on site at the business park – which means anyone travelling from afar for a meeting with you can stay a stone's throw from the offices for the ultimate convenience.
Book a viewing
Taking into account the brilliant location and amenities, you may be wondering why you haven't already taken a look at Pure Offices Oxford!
Benefit from simple, flexible contracts with a minimum term of only 3 months and a genuinely easy in, easy out experience.
You can book a viewing here.