Serviced offices provide today's businesses with the level of flexibility they need to thrive in changeable and uncertain times. Read on to find out how…
The office has come a long way since the first one opened its doors in 1726. It was known as The Old Admiralty Office, and was built to facilitate the huge amounts of paperwork generated by the Royal Navy at a time when British Empire was expanding.
Since then the office has gone through numerous transformations – from the first open plan offices in the 1930s to the cubicle-style workspaces that were in fashion in the 1980s.
With technology evolving and workers becoming more mobile, the serviced office is fast becoming the most popular office option of the 21st Century. Serviced offices combine floor space with the services a business needs to succeed, such as high-speed connectivity and access to a network of like-minded entrepreneurs.
Serviced offices usually form part of a business centre, such as 4100 Park Approach in Leeds. They come in a variety of shapes and sizes (usually from 1 through to 50+ people), and lounges, kitchens and meeting rooms are shared between occupiers.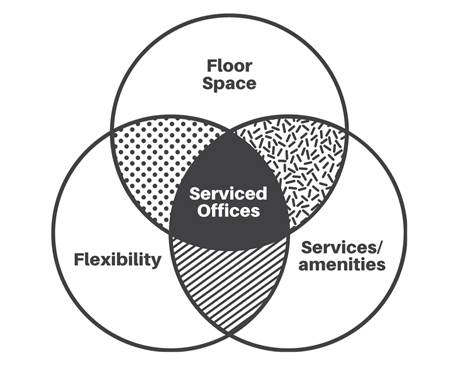 Serviced offices are ideally suited to the needs of the modern business.
Do serviced offices deserve the hype?
Our clients certainly think so. Here's why:
Flexible agreements over leases
Unlike traditional office leases that tie you in for, often,  three years or more, serviced offices are often available on flexible licence agreements. Expect easy-in-easy-out terms, minimal deposit and the ability to upsize at short notice, depending on availability.
Everything a business needs in one place
Serviced offices offer so much more than floor space.
They are fitted out, ready for you to move in with internet and phone lines pre-connected, making the transition to a new office a smooth one. In other words, you and your team hit the ground running from day one and leave building management and maintenance to the operator.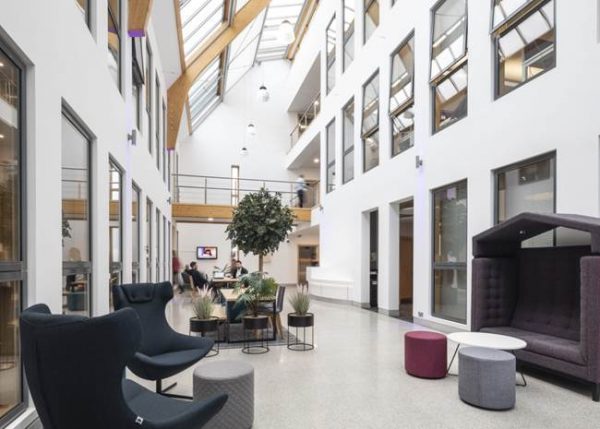 Serviced offices are a great option for businesses looking for space urgently, those seeking flexibility or growing companies that just want to focus on their business as opposed to running an office.
A cost-effective office solution
There's a perception that serviced offices are more expensive than leased spaces.
However, when you consider the savings made on legal fees accrued for negotiating long leases, the building management and running costs, space utilisation (you only need to pay for the amount of space you require and meeting rooms, etc, are shared), the serviced option is more attractive than many would assume.
Also, there are no nasty dilapidation bills at the end.
Are serviced offices designed for startups?
Historically, startups and SMEs would be the main occupiers renting serviced offices but this has changed significantly over recent years. Large corporations and established organisations are now seeking serviced space in order to leverage the flexibility it provides.
Several Fortune 500 companies are utilising serviced offices, including IBM, Facebook and HSBC. If a company has its headquarters in the US but a growing customer base in Europe, for instance, it can occupy a serviced office quickly to meet the demands of new customers and accommodate new talent from the region.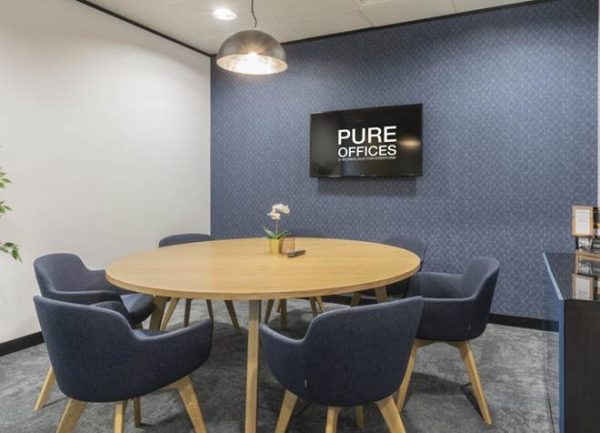 Flexible workspaces can save companies 20-40% in costs compared to a lease for a 'traditional' office.
What makes Pure Offices unique?
Not all serviced offices are the same. Here's what makes Pure Offices stand out as a serviced office operator (we have over 20 sites across the UK with more on the way).
We own the buildings, which provides businesses with more certainty over their occupation. It also means we can invest more in our spaces to provide a consistently high quality product and service. Many serviced office operators lease buildings from landlords and rent them back out to occupiers.
We create quality spaces that are designed with wellbeing in mind. We are proud of the business centres we own – customers can expect natural light, good ventilation, smart kitchens and common areas, and attractive offices.
Our contracts are highly flexible and are available on a three-monthly rolling basis, giving businesses plenty of flexibility as their requirements change.
You rent the room rather than the workstation, so you can use the space as you wish, with no increased costs if you want to employ someone and require another desk. You can also personalise the office so it aligns with your own branding.
Our inclusive, simple contracts contain no hidden extras and we let you know what the extras could be when you move in.
80% of our customers benefit from the Small Business Rates Relief Scheme; our licence fee excludes business rates, allowing the customer to benefit from this should they quality.
A dedicated on-site team manages your journey from the start. We pride ourselves on giving our customers hassle-free occupation by assisting them from their initial enquiry all the way through to moving in, and beyond.
Are you tempted by the serviced office model or curious to find out more?
Contact us via our quick form and we'll do our best to match you with a space in your chosen UK location. We look forward to welcoming you soon!