Whether you're planning to open a new office for your business or just want some inspiration to brighten up your current one. Either way, you shouldn't underestimate the importance of a thought-out desk setup.
Just think about the number of hours you and your team spend at a desk each week. And yet, there's a good chance you've never taken the time to turn that setup into the aesthetically-pleasing productivity booster it could (and should) be…
Why settle for an uninspiring standard setup when you can blend both beauty and efficiency?
Below, you'll find unique desk setup ideas and tips to get the creative juices flowing. This way, you can build the ideal office desk set up for your business. Ready to be inspired?
The basics of a great desk set up
Aside from good looks, your desk setup should follow basic ergonomics guidelines. Before you decide on a design for your new office desk setup, make sure you've considered these points.
1. Keep it healthy
Your office can look absolutely stunning, but if you're sitting on a barstool for eight hours each day you probably won't be very productive.
When choosing a desk setup you need to make sure you take things like ideal desk height, ergonomic chairs, monitor placement, and keyboard and mouse placement into consideration.
2. Keep it organised
You want to avoid clutter and distraction as much as possible. When it comes to a desk setup, minimalism is key.
If you and your team handle a lot of paperwork, you might want to consider adding a locker below each desk for tidy file storage.
3. Keep it inspirational
You can build the perfect desks for you and your team, but if the rest of the office looks dark and dreary, you probably still won't be as productive and efficient as possible.
Steps you can take are to ensure quality lighting in the office, add plants to boost morale, keep the noise down, and regulate office temperature.
5 unique desk setup ideas
If you follow those ergonomics basic steps you'll be off to a good start for your office desk set up. Now, let's look at some design inspiration to create unique desks setups for yourself and your colleagues.
1. Shared but private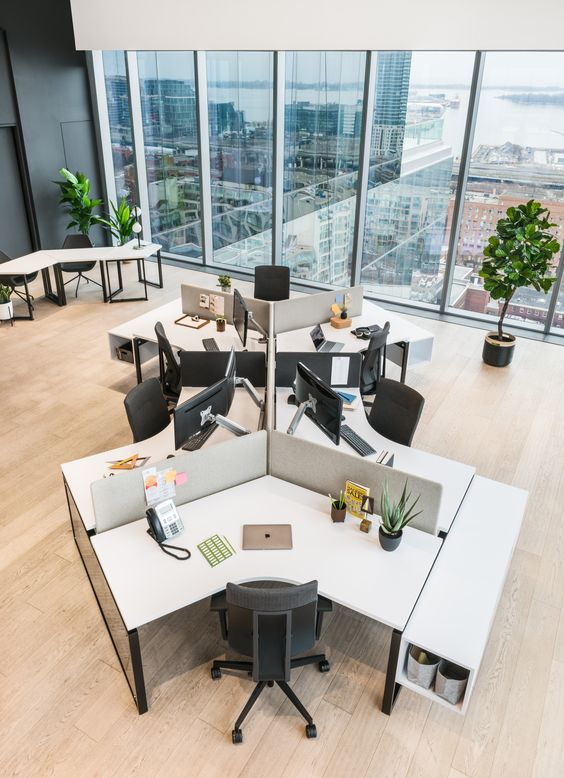 What's great about this desk setup idea is that you and your team can all sit together and collaborate on projects, but due to its unique layout everyone has their own private space plus you don't have to worry about awkwardly staring at your colleague opposite your desk all day.
2. Wood meets industrial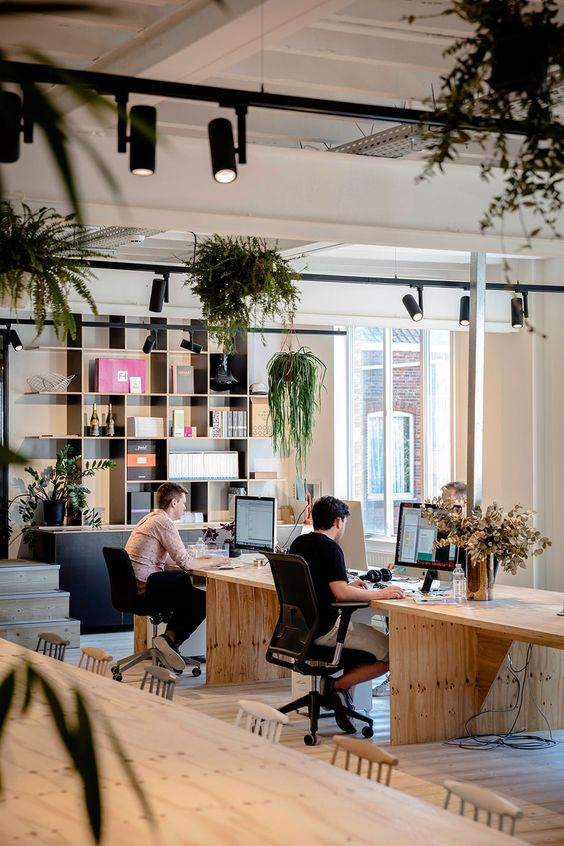 Perfect if you want to show off those start-up vibes. The wooden desks, the hanging plants, and the industrial lights and exposed ceiling make this an ideal desk set up for any new business.
3. Open meets focus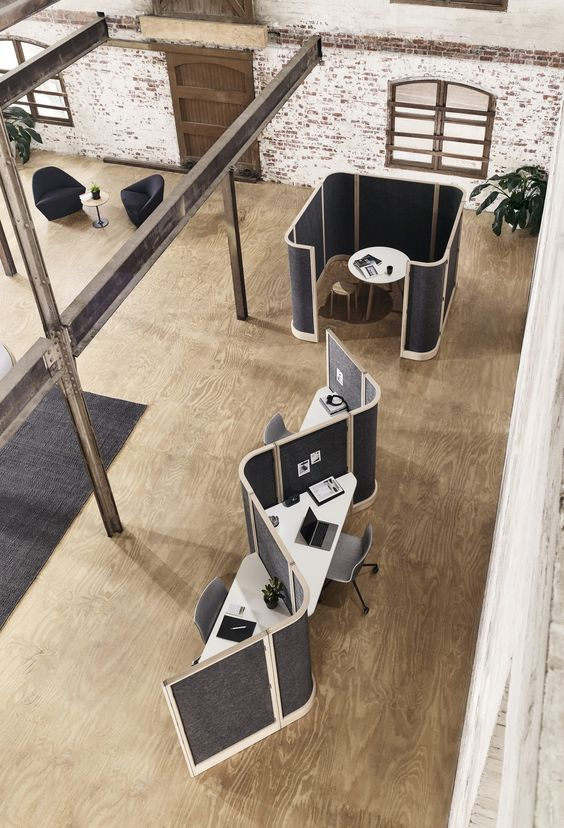 If you want to have an open plan yet still want to be able to focus when at your desk an office desk set up like this could be the ideal solution.
4. Separate yet still open plan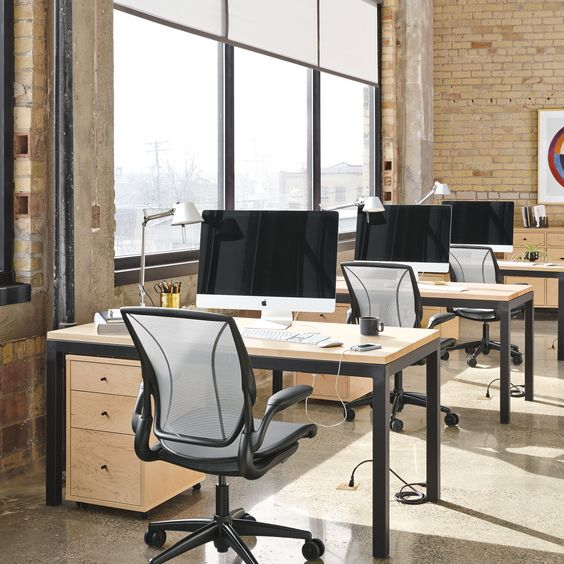 If you have the space and want your colleagues to have a dedicated desk of their own, but still follow an open plan layout, a simple set up like this is perfect. Each desk has a large workspace, big screen, own storage locker, and desk light.
5. Plant power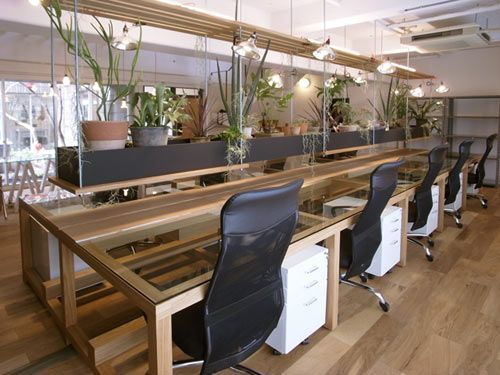 If you want something really unique for your office desk setup you can try to recreate something like this. Not only does it look beautiful, but having plants right in front of you will surely help boost your creativity every time you look up from your screen!
---
Still not sure what desk setup you want, or just want a bit more inspiration?
Our vibrant, modern office spaces follow the best-practices when it comes to office design and set up. We can help you find the right workplace for your business. Have a look through our office space locations to find out more.