In a world awash with apps, it's hard to know which are the most useful.
Our run down of the 11 top apps for you and your business shares some of the best, with many available free of charge!
Apps for Wellbeing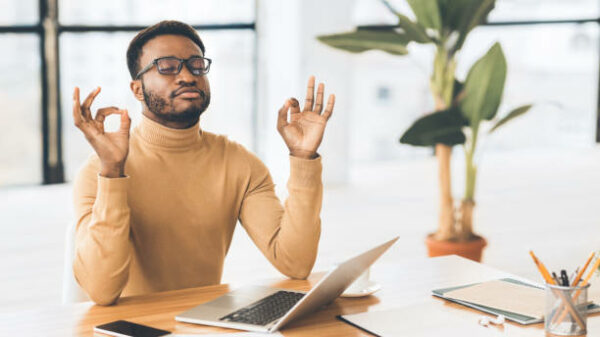 Mindfulness – Headspace Headspace provides guided meditation programmes based on your routines to help reduce stress, increase focus, be more present and achieve restful and purposeful sleep patterns. It's £9.99 per month for a rolling subscription or £49.99 per year paid in advance.www.headspace.com
Noisy environments – myNoise myNoise creates beautiful sounds to mask the noises you don't want to hear: chatty colleagues, tinnitus or even your own inner voice! If the Internet were a busy town, myNoise would be the quiet public park where you can go to sit and relax. The app is entirely free, relying on donations only.
www.mynoise.net
Work life planning – Calm Calendar Struggle to keep track of your home and work calendars? Calm Calendar synchronises events between calendars, while excluding private details. The result is fewer meeting conflicts and better separation between work and life. A 30 day free trial gets you up and running with a $3 monthly charge after that, a small price to pay to avoid missing that anniversary dinner or family birthday party!
www.calmcalendar.com
Apps for Workplace Efficiency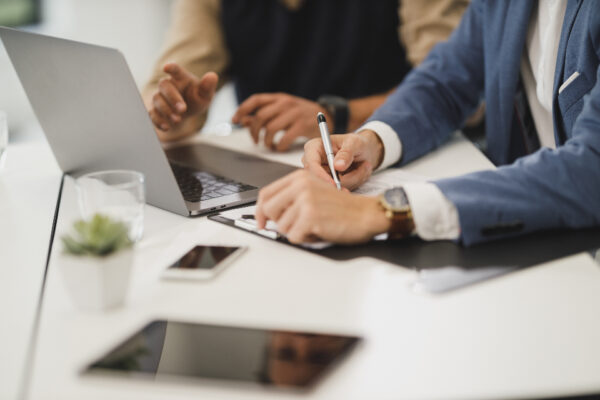 CRM – HubSpotThink CRM software is just about contact management? HubSpot CRM has free tools for everyone on your team including contact, deal and task management; email tracking and engagement notifications; email templates and scheduling; document sharing, meeting scheduling, live chat and sales quotes. For more functions, bundle deals start from £38 per month and provide extended features for sales, marketing, customer service and operations teams.
www.hubspot.com
Graphic Design – Canva A picture paints a thousand words and if you want to stand out on social media, the quality of your graphics matters. Canva is free to use, allowing you to create picture collages and pre-formatted social posts across the most popular channels. Whether you choose to start with one of their templates or upload your own elements, Canva creates graphics that look great. The free version is likely to do the job, but at less than £100 per year the Pro version gives extra tools, resources and stock imagery.
www.canva.com
Time Keeping – Toggl Simple to set up and use on desktop, mobile and web, Toggl's start/stop timer allows you to track time against clients and project for internal reports or to support billing. Free for up to five users, the basic system gives analysis and reporting as well as daily, weekly, monthly and annual time sheets sorted by project, user or client. Premium options allow clients or projects rates to be applied and monitored against expected time allowances.
www.toggl.com/track
Accounting – Xero In less than a decade, Xero has amassed over 1 million users. The web-based software is easy to use, with a handy app, allowing you to manage transactions, keep up to date on debtor information, enjoy live bank feeds and improve cash-flow. From just £14 per month it offers seriously good value for entry level accounting.
www.xero.com/uk
Excel Formula – Excel Formula Bot Excel Formula Bot helps transform text instructions into Excel formulas quickly. The free version allows you to request 5 formulae a month or $2.99 per month permits unlimited requests. You'll be the envy of the accounts department!
www.excelformulabot.com
Lastly apps for… well, just being useful!

Getting rid of photo-bombers – Cleanup Pictures Remove any unwanted objects, defects, people or text from pictures in seconds. This clever tool helps you make those almost perfect shots just how you want them. If you're happy that the resolution of the images is limited to 720px then it's free but pricing plans between $2-$5 a month will allow higher res options.
www.cleanup.pictures
Getting around – Rome2Rio Discover how to get anywhere by plane, train, bus, ferry and car. Visit the website and pop in your starting point and destination for travel inspiration. Available free either online or as an app.
www.rome2rio.com
Editing PDFs – PDF24 Need to edit a PDF but don't have Adobe? PDF24 allows you to access everything you need to manage PDFs online and be more productive – completely free.
www.tools.pdf24.org/en/
We hope these tools come in handy for you and your business! If you're curious about what we have to offer at Pure Offices, feel free to contact us via our quick form to find out more.