At Pure Offices, we love that our occupiers come from such a wide variety of industries. During the pandemic, PHARMExcel has been facilitating vital research into Covid-19 vaccinations, including the UK study for booster jabs.
We caught up with Founder and Managing Director, Yvanne Enever, to find out more about PHARMExcel and how it came to call Pure Offices in Welwyn Garden City home.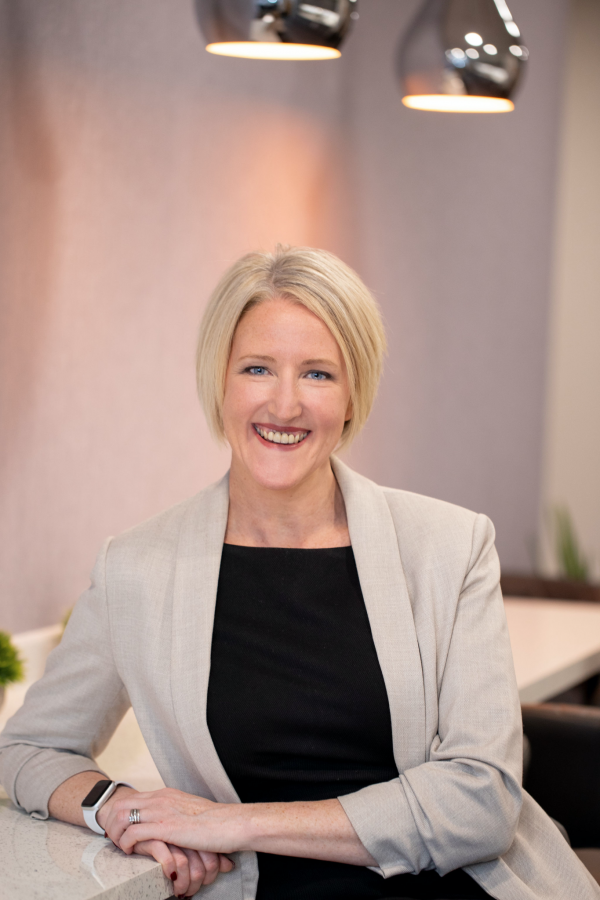 Pure Offices: Hi Yvanne! What does PHARMExcel specialise in?
Yvanne Enever: PHARMExcel works with UK NHS Trusts and Universities, and commercial biotechs and medtech companies to deliver their research projects.
Clients will come to us if they want to conduct a clinical trial which will test to see if their particular drug or device is a) safe and b) effective. We take the trial through the appropriate approval pathways, and provide them with oversight and governance to ensure they're complying with the appropriate regulations.
We support the generation of data and analysis right up to publication. Data from studies can also be used to enable commercial organisations to get a license for their drug or device.
Pure Offices: What inspired you to start PHARMExcel?
Yvanne Enever: I started PHARMExcel in 2009. My background is in the NHS/academic sector – I set up the R&D unit for University College London (UCL) and also worked as a QA Manager in a small CRO (contract research organisation) prior to starting my own business.
Coming from an academic, NHS background, I could see there was a gap in the market to support and promote academic studies in a more commercial environment. That was the premise for me setting up the company.
I worked on my own for a number of years, bringing in freelancers as and when required. As the project requirements expanded, I realised I needed to set up a more stable infrastructure for the business so took on my first employee in 2016.
Pure Offices: Has PHARMExcel been involved in the Covid 19 vaccination trials?
Yvanne Enever: Yes! We usually work across a number of therapeutic areas, including oncology, haematology and hepatology. Over the last 18 months we've focused heavily on Covid 19 vaccination and therapy studies. Until recently, many of our non Covid 19  studies were placed on hold.
We are very proud to have been selected as the CRO responsible for delivering the world's first Covid 19 booster (COVBoost) study in the UK. We helped generate the data used to shape UK Government Policy for the Autumn/Winter booster vaccine requirements.
Southampton University Hospital was the lead centre for the study, with a further 17 NHS hospitals participating across the UK. The study recruited just under 3,000 participants in five weeks.
Despite the size and complexity of the study, we met our timelines and targets with data presented to the JCVI (Joint Committee on Vaccination and Immunisation) in September.
Some of our non-Covid 19 studies are starting to open up now.
Pure Offices: When did you decide to move into Pure Offices?
Yvanne Enever: We came to Pure Offices as a small team looking for a slightly larger space. We were hot desking and needed a flexible solution (I was really apprehensive about tying myself to a big contract). I met Serena Coleman, the Centre/Area Manager at Welwyn Garden City and haven't looked back since!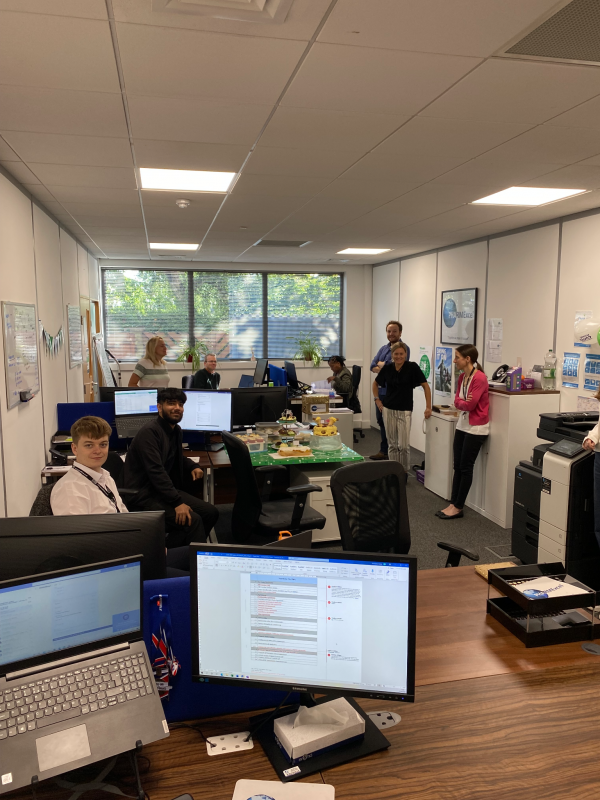 Pure Offices: Why did you choose Pure Offices over the other options?
Yvanne Enever: I didn't consider Pure Offices as an option initially, if I'm being totally honest! The workspaces felt outdated compared to some of the others at the time.
But then Pure went through a big refurbishment programme and when I came back for a viewing, it seemed really inviting and I was impressed.
The centre team, Serena and Julie, are absolutely lovely and welcoming. We were also drawn in by the location and flexibility. When we first moved in, it was reassuring to know that we'd only have to give one month's notice.
We work on a contractual basis, so there's always the risk of a project being pulled. I needed to know I had that flexibility.
We've moved around the building for a number of years. We started with a 2-person office, then moved to a 4-person office, then a 6-person and now we employ 23 people and occupy two offices within the centre.
Pure Offices: Has PHARMExcel adopted hybrid working?
Yvanne Enever: Before the pandemic, everyone was mostly working from the office and spending the odd day working from home. We already had the infrastructure for working remotely when the pandemic struck, which was really helpful.
Most of us worked from home during the lockdown. Since then we've introduced a hybrid working system. Most of our employees are doing two days in the office and three from home. Some roles are 100% home and field-based.
Pure Offices: How did you decide on the office:home ratio?
Yvanne Enever: We ran a company survey and asked staff what they wanted. The results were quite interesting: almost nobody wanted to be office or home-based for the whole week.
We thought two days in the office on a rotational system would provide people with the right level of flexibility. We've gone from having individually appointed desks to a hot desking system in the main office.
We've doubled our team headcount over the last eight months and the hot desking system has allowed us to be able to increase our numbers without taking on more space. It's working at the moment but we'll review it next year.
Pure Offices: Are the social events running again at Welwyn Garden City?
Yvanne Enever: They are. The centre team is really engaging here, I have to say. Our chosen charity this year is MacMillan Cancer Support, and we wanted to host a MacMillan coffee morning. Pure Offices let us host it in the central atrium and invited all the other occupiers on our behalf.
Everyone came down and bought cakes and we've raised lots of money. Pure Offices matched that for us, so they've been hugely supportive. It's the little things that make a massive difference to a company.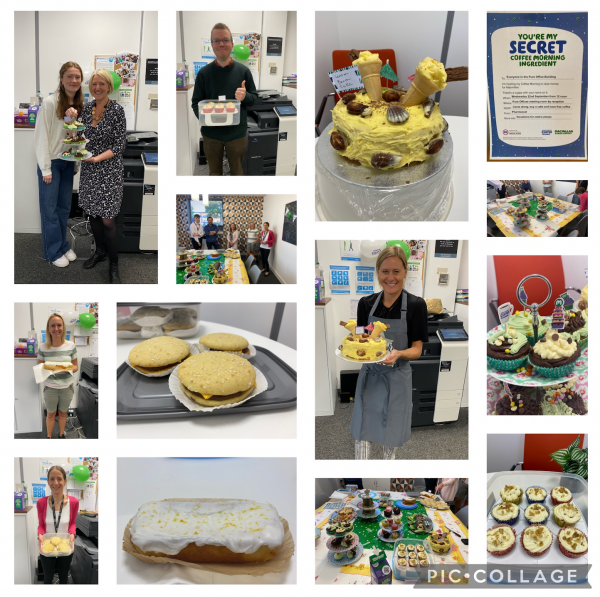 Pure Offices: What's on the horizon for PHARMExcel?
Yvanne Enever: We've just appointed a marketing consultant who will be focusing on developing our marketing strategy.  We're also planning to expand further into Europe and will be developing our commercial partnerships over the next 18 months.
In terms of studies, we're seeing a few more device studies coming through again. The vaccine work has taken over, which is great, but as a company we thrive on study diversity.
We've just completed a large European pilot study testing a new liver dialysis device for patients who have acute-on-chronic liver failure. The preliminary results have been really positive.
We're also currently working on a study for a device that delivers treatment for Covid 19, which should complete towards the end of 2021. We've got lots of things sitting in our pipeline, some focusing on apps and software which are also classed as medical devices.
Pure Offices: What do you like to get up to when you're not working?
Yvanne Enever: I used to do a lot of running. Unfortunately, a back injury spelled the end of some of my bigger running days, so I try to get out as and when I can. I'm currently participating in the 100K run challenge for MacMillan Cancer Support.
I'm on day four and I'm already feeling it, so we'll see what I'm like at the end!
Pure Offices: Is there anything else you'd like to add before we go?
Yvanne Enever: I really want to say a huge thank you to Serena and Julie because they've been hugely supportive of us as a company. Serena's watched my company grow from myself and one other person to a team of 23.
I remember sitting in her office in the early days really worrying about whether to take the next office. She's always been really accommodating and allowed us to grow within the centre. I wouldn't want to be anywhere else at this point in time because it completely suits our needs!
We're always keen to shine the spotlight on our clients across the country – get in touch with your Centre Team if you'd like to be featured.