At Pure Offices we aim to make a positive social difference, supporting communities and good causes locally to our centres and beyond. We hit the ground running and raised a fantastic £5,000 in February by taking part in the Skipping Challenge for Cancer Research.
It started off as a 'pass it on' challenge from Centre Manager, Julie Webber at Portsmouth to Centre Manager, Cassy Nichols at Nottingham. 
The challenge was soon accepted up and down the country resulting in six of our centres taking part in the Cancer Research Skipping Challenge – the challenge consisted of 100 skips a day throughout February. It's safe to say our Centre Teams had sore legs but a lot of fun!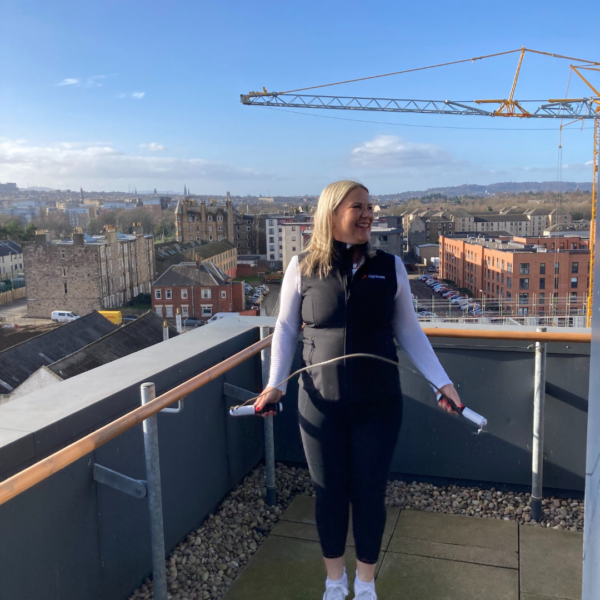 Lesley Kelly from Edinburgh Leith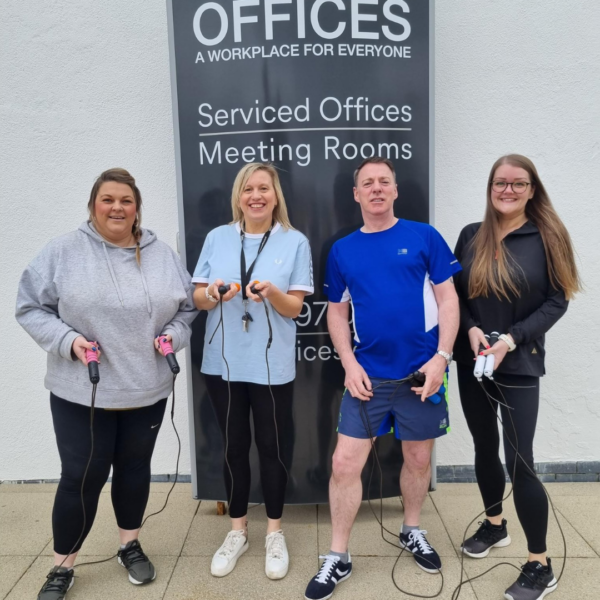 The team at Leeds Thorpe Park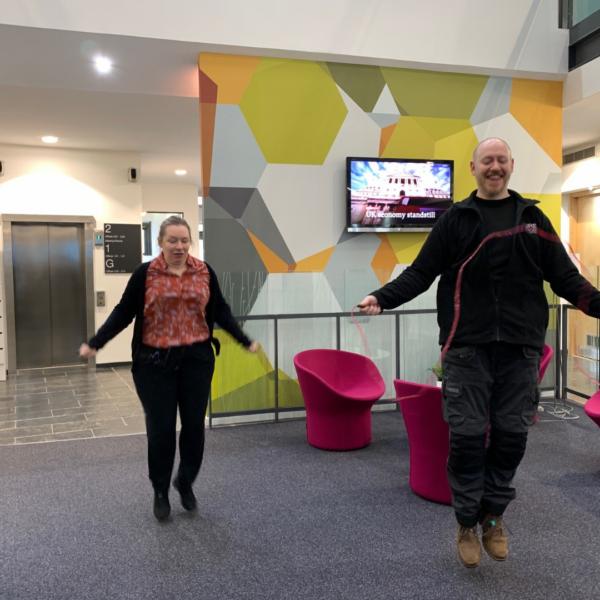 The team at Glasgow
A big thank you and well done to the Centre Teams, Occupiers and all who donated – you're awesome! If you fancy taking part in June's Skipping Challenge whether it's in the office or at home, register online here.
Thanks to the efforts of you, our centre teams & Pure's match funding, we raised an impressive £26,408 in 2022.

Our 2023 target for fundraising across all Pure Offices is £40,000 – please let us know what charities or causes who would like us to support next and help us smash our target!

All monies raised at the centres or by our team will be matched by

Pure Offices (up to £1k per centre)