Meet Maureen Mbondiah, Director at Dravens Healthcare
Dravens Healthcare was established from humble beginnings at the kitchen table of Director Maureen Mbondiah, in the West Midlands in 2016. Today, Dravens is in "it's best position yet". We caught up with Maureen to find out more about the company and what prompted them to choose Pure Offices Aylesbury as their base.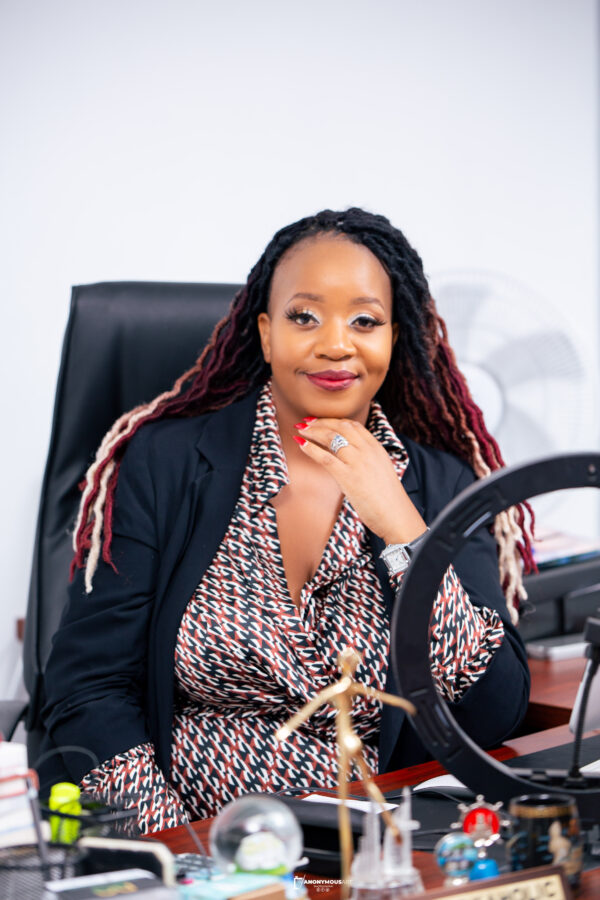 Hi Maureen! Please tell us a bit about your business…
After working for 15 years in the healthcare sector as a nurse practitioner in the NHS and Private Sector, l established the business to provide a quality professional service for the elderly in the community, commonly known as home care or domiciliary care.
We have since expanded to provide supported living for mental health clients and a live in care provision for those that need a live in carer. We work with the Local Authority and also local hospitals who provide us with new referrals.
When did you start working in the care sector?
I started caring at the age of 17 soon after the sudden passing of my mother who in my opinion died due to poor care and an incorrect diagnosis. I became suddenly connected to the care industry, as l felt like l could do more for those in need of care.
I trained as a nurse and qualified at age 21 which l was very proud of. I worked for 15 years in the industry before l decided to take up the challenge of running my own business.
What inspired you to start Dravens Healthcare?
My inspiration was to be able to influence policy and decision making in the care industry. I was driven by quality care over quantity of care. My model is centred around treating each individual as just that.
One of the first things my company did was to eliminate 15-minute care calls – in my opinion no amount of quality can be given to anyone in such a short period of time.
What are your business' core principles?
Quality Care
Professional Care
Individualised Care
Respect each individual and provide choices at all times
Care to Care
Why did you choose Pure Offices in Aylesbury as your base, and what do you like most about it?
Pure Offices is central to Buckinghamshire and is easy for our staff to access during their work in the community. Apart from this it's a good professional look for our brand with all the services any company would need to stand out. Not to mention that it caters for the disabled to access the building easily.
Do you have any tips for attracting and retaining employees?
Yes… look after the staff that look after the clients. We appreciate staff through employee of the month gifts. We also have good support systems and this year we'll be holding an Awards and Recognition Night for all the clients, carers and companies we have worked with over the years. We recently introduced staff birthdays off for all our staff.
What's next for Dravens Healthcare?
Dravens is in its best position yet since its establishment. We've started welcoming new staff to join our team through the sponsorship visa for healthcare.
We aim to expand by opening two more branches in the UK this year. We've already established a franchise model and interested individuals and companies are going through applications to join the brand.
We're also proud to be currently rated as a GOOD provider and are working towards Outstanding with the Care Quality Commission.
How do you achieve a work-life balance?
The company has a good management team who are responsive and accountable to the day-to-day running of the business. Dravens Healthcare has created systems that allow handover takeover, allowing staff to get a good work-life balance.
For more information on any of our Pure Offices centres, get in touch with our friendly team, who will be happy to help.