The expense of running an office can have a significant impact on your business's bottom line. With recurring costs such as mortgage payments, utilities and IT maintenance – it can be difficult to keep expenditures under tight control. In this blog post, we will look at some ways in which you can save your business money by making changes to the way you work.
1. Switch to VoIP
So how can a business save money? Reassessing how your company makes phone calls can help you make huge savings.
Landline phones are quickly becoming a thing of the past. They are often bound by contracts and upfront connection fees, and thus, getting actual value for money is tricky. Today's businesses require a high level of speed, flexibility, and scalability. 
This is where VoIP is introduced, VoIP refers to Voice over IP, and allows you to make phone calls via the internet, bypassing your telecom provider entirely for a significantly lower cost. As well as this, using VoIP allows for future proofing and scalability.
Pure Offices offer VOIP phones at all locations – you get one phone & DDI included within your rental – just pay for additional calls and anything over the 500 free minutes! 
2. Go Green!
Many people may associate going 'green' with added costs, but there are many environmentally friendly things you can do that could actually save your business money. For example, turning off electricity-hungry devices such as PCs and printers at night can add up to big savings.
Additionally, going paperless and buying good-as-new office furniture instead of forking out for brand new chairs, desks and tables can help cut costs in the long run. Another money saving tip to keep in mind is that If you use a car for your business, buying one with low or zero emissions automatically entitles you to pay lower road tax. 
At Pure Offices, we are committed to reducing the environmental impact our business centres have on the planet with an ultimate goal of proudly saying we are a Net Zero business. Check out what we're doing to be a more sustainable business.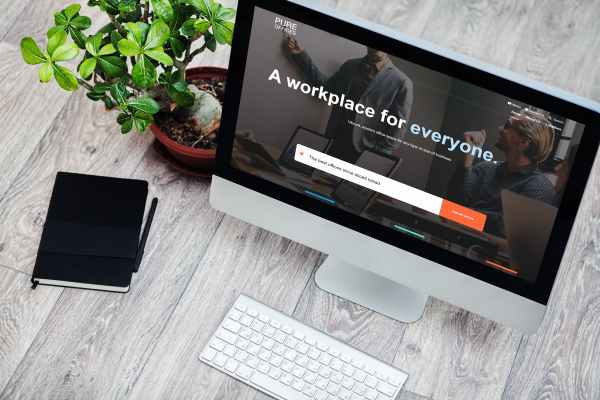 3. Change your office setup
Renting a private serviced office space means no commitment to buying a building, whilst also being able to benefit from inspiring office setups where you only pay for what you need.
A serviced office space is typically more cost effective than traditional office space for a number of reasons. They are often all-inclusive, meaning that they include utilities, internet, and other amenities in the cost of rent. This can be a significant savings compared to traditional office spaces, which often require tenants to pay for these services separately. 
Additionally, serviced office spaces are often located in prime real estate locations, which can save businesses money on commute times and other associated costs.
At Pure Offices, we include Ultra-Fast broadband & phone included as standard, as well as sustainable offices with a Net-Zero commitment and on-site property management.
4. Automate tasks
It's remarkable how many jobs are repeated unnecessarily by employees, especially in larger organisations.
Take the time to observe which tasks are performed in each department or by each person, and if they are being used to their full potential.  Then, automate repetitive tasks using business automation software. This can help to save money by allowing time to be spent on completing other, more important tasks.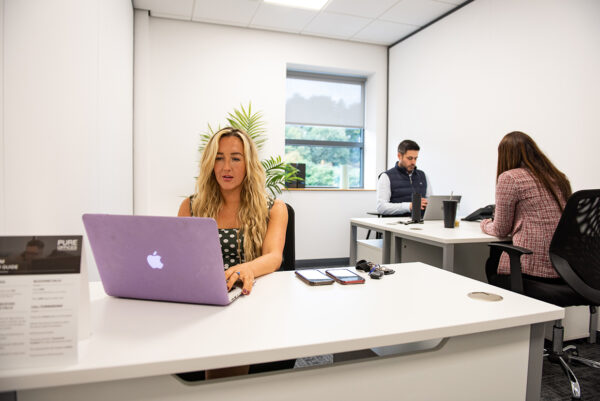 5. Outsource
Outsourcing some of your tasks means you have access to a pool of bright individuals, extensive industry experience, and cutting-edge technology to give you the best possible solution.
Outsourcing also helps you avoid huge expenses, for example there is no National Insurance to pay, you are not bound to the contract long-term, and you may chop and change till you are satisfied. Many firms now outsource their contact centres and HR departments to save money and find this to be a highly beneficial set up.
Final thoughts: 
Ready to start saving costs and inspiring your workforce? Why not take a look at our serviced offices – places where creativity can thrive, whilst helping you to make huge savings. Serviced offices remove the need for purchasing dedicated office space that can hinder flexibility and incur extra costs.
Get in touch with us today and find out how our
serviced office space
and flexible agreements work.