In this blog post, we will take a look at why effective team meetings are important and we'll also share some tips on how you can run effective meetings so that you and your team can meet your goals and objectives. 
Why are team meetings important?
Teams work towards a shared goal from different angles, perspectives, and locations. It is therefore vital that teams come together for a meeting so that the team can have an overall view of progress.
Effective team meetings exist as an opportunity to come together, problem solve, reflect on progress and help each other out. Setting time aside for meetings can also help with making members of the team feel more included, comfortable and on track.
How should meetings be arranged?
There are a few things to consider when it comes to arranging your meetings in order for them to have the best possible outcomes.
Consider the environment you are in
The environment that you and participants are in can directly impact the tone of the meeting. If you are running an in-person meeting with clients or colleagues – consider how the room you are in and the decor of the room can work to your advantage.
For quick team meetings and huddles, using collaborative space such as open plan areas that encourage group discussions is ideal. For more private meetings, perhaps with clients or for appraisals and reviews with employees, opt for a meeting room that is completely private and has more of a professional feel. 
If your current office space does not facilitate this, you can hire a meeting room from a serviced office space provider.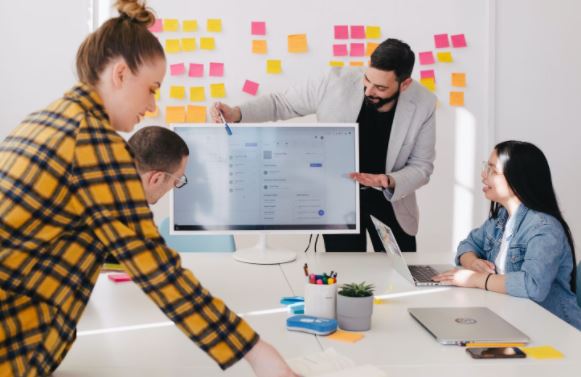 Have an agenda
A meeting agenda plays a significant role in preparing participants for a meeting and also keeps the meeting on track. By having a defined list of discussion points, objectives, and time frames, an agenda can help to save time for all meeting attendees.
An agenda that is shared with participants prior to the meeting means people are aware beforehand of the topics that will be discussed and therefore better equipped to arrive at the meeting with any questions or ideas that can also help the wider team.
Sticking to the time that has been set aside for each point outlined in the agenda also shows respect for the meeting participants' time and daily schedules, whilst helping to mitigate feelings of boredom when meetings overrun.
Engage attendees
Be sure to engage your employees throughout the meeting at regular intervals. This helps to keep them focused and interested in the topic at hand.
One way you could do this is to use polls and ask questions throughout your meeting. For in person meetings – try asking for a show of hands, or for attendees to shout an answer out. 
For virtual meetings, online live polls are especially effective. 
If employees are beginning to zone out, live interaction draws back their attention. The sort of things you could ask in your polls could be:
How confident do you feel with the topics raised in this meeting?
What will you be eating for dinner tonight?
Who else feels the same way?
What was your favourite idea that we spoke about today?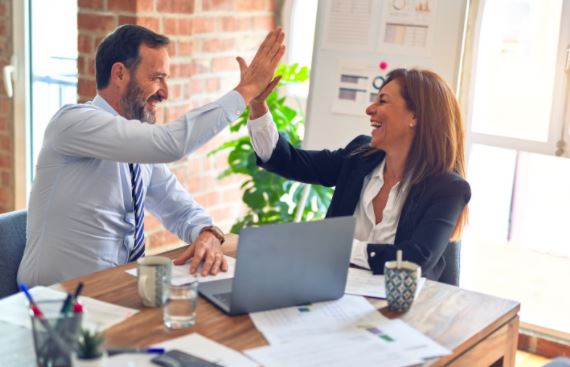 The follow up
The follow up is just as important as the meeting itself. After you've run your engaging and effective meeting, deliver a roundup of what has been discussed to all those that participated, and also those that the discussion points will affect. 
In addition to the meeting summary, you may want to include:
Answers to questions that were asked during the meeting and also the answers to any questions may have been raised after the meeting initially took place

Any next steps that were put forward during the meeting, plus time frames and person responsible
Choose a space today to host effective meetings
To summarise, team meetings are important and an essential part of building a team and achieving the team's objectives. When done correctly, these meetings can help improve the general performance of the team and the productivity of individual members. Your office space can help you in running effective meetings.

For the space you need to carry out effective in-person meetings, take a look at our serviced offices, meeting rooms and coworking space.