At Pure Offices, we've embarked on a journey to become carbon neutral, with a view to being ahead of the curve by achieving this well before the UK target of 2050.
We've already taken a number of steps to reduce our greenhouse gas (GHG) emissions and we're ready to do more.
In an effort to drive down our Scope 2 emissions even further, we are looking to expand our investment in green energy solutions, such as solar panels, putting them in place on the remaining properties in our portfolio.
What are scope 2 emissions?
The different kinds of carbon emissions a company creates — through its own operations and indirectly through its supply chain — can be split into three categories: Scope 1, 2 and 3.
To achieve net zero, all three of these scopes need to be addressed.
Scope 1 — Scope 1 emissions are what an organisation creates directly, through its fleet of vehicles or by running its boilers, for example.
Scope 2 — Scope 2 emissions are the emissions a company makes indirectly. Energy purchased for heating and powering buildings falls under this category. (This is the scope we're targeting through our green energy commitment.)
Scope 3 — Scope 3 is the most challenging one because it relates to the GHG emissions in the company's supply chain. It covers things like coffee and catering bought from suppliers.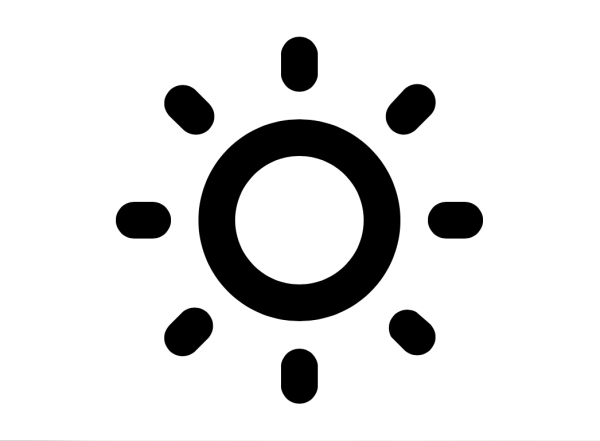 Caption: We aim for all our buildings to be fitted with solar panels by the end of Q2 2022
We're embracing green energy in the following three ways:
Solar panels on all our centres
Many of our centres already have solar panels and almost all will in 2022
Solar energy is incredibly environmentally friendly — it doesn't release any greenhouse gases. The only resource it needs to function is a clean source of water.
Solar energy captures the sun's energy and turns it into electricity to power buildings.
When sunlight hits a solar panel, PV cells inside the panel absorb it. Electrical charges are created and these react to an electrical field inside the cell that makes electricity flow.
Since we commissioned our existing solar panels in 2014, we've already significantly reduced our carbon footprint.
So far, our panels have generated upwards of 5.8m KWH of energy. That's the equivalent of boiling 56m kettles, planting over 12k trees and powering over  1.5k UK households for an entire year!
100% renewable energy
For most commercial properties like office buildings, electricity accounts for at least half of the owner or landlords' carbon emissions.
We're proud to say we're REGO-guaranteed — all our energy comes from renewable sources. REGO stands for the Renewable Energy Guarantees of Origin Scheme.
The scheme is designed to provide transparency to customers about how much electricity comes from renewable sources.
100% LED lighting
All our centres now have LED lighting. LED lighting emits high quality light and it's one of the most energy-efficient technologies around.
LEDs are designed to last up to 20 times longer than traditional light bulbs, such as incandescent and halogen bulbs. That's because they're up to 80% more energy efficient.
To put it into context, fluorescent lights, which are often used in offices, convert 95% of the energy they create into heat. (Just 5% produces light.)
LED lights do the opposite, converting 95% of energy into light and 5% into heat. In other words, LEDs require less power than traditional forms of lighting.
The fluorescent tube lighting used in offices also contains toxic chemicals and elements, like mercury. When the disused lights get thrown into landfill, their toxins can contaminate the environment, which is why they need to be disposed of differently.
LED lights don't contain any toxic materials, making them less harmful to the environment and easier to dispose of.
We can't wait to share the next steps of our journey with you, and look forward to supporting all our occupiers, partners and suppliers to become net zero businesses.