What Do Different Types of Office Space Offer?
Coworking office space, managed office space, leased offices – the list goes on. There are many different types of working space in today's age, and knowing which type is best for you and your business can be tricky.
In this article, we cover the main types of office space that you will find in the UK today and what each type of office space generally includes so that you can decide which is best for your requirements.
How workspace has evolved
The introduction of new technology and tools and the rising trend of remote working has meant that the modern office has adapted in a number of ways to cater for changes in employees' needs and working styles.
Today's offices are much more flexible, with new types of serviced office providers such as Pure Offices helping to accommodate the needs of businesses today. It's far less common to see office workers sitting silently on rows of desks.
Now, seating arrangements are far more flexible, breakout areas are integral office features and remote working and collaboration across multiple locations is an everyday norm.
Types of Office Space
Remote Workspace
A remote working space can be anywhere where you have an internet connection – from a cafe, to your bedroom, to a shed in the garden. If you're working and you've got internet access, that is your remote workspace.
Your remote workspace should be the place where you feel most focused, creative and, most importantly, like yourself. To integrate your personality into your everyday life, bring something small but personal with you to work.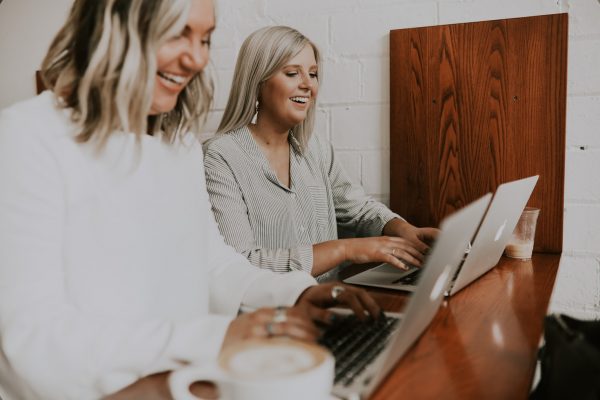 Serviced Office Space
A Serviced Office Space is a workspace that is managed by a third-party provider or in the case of Pure Offices – all buildings are owned and operated by the provider. 
With Serviced or Managed Office Space, businesses are typically charged a fixed monthly fee, and the provider will take care of everything else – from printers and WiFi, to refreshments and sometimes reception services. 
As a huge advantage, amenities and benefits are all-inclusive which means  you are fully aware of your monthly costs and what you're getting for your money.
Serviced Office Spaces still allow you to be in control of the office layout, interior design and colour schemes. You'll also be able to have autonomy over how many desks, chairs and even separate rooms you will need. 
Having a workspace that is bespoke to your company's needs and branding, can be really beneficial for your team. You can emphasise your values and culture through the design of your office, whilst having an agile space that functions perfectly for your business. 
This option is what Pure Offices do best. Contact your preferred location here to arrange a viewing.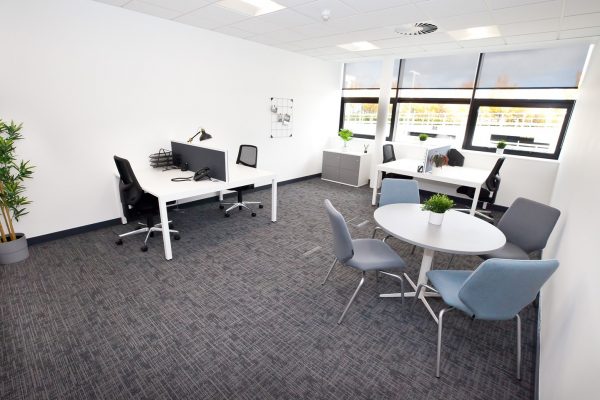 Leased Office Space
Leased offices are a more traditional form of office space. This type of workspace involves a business leasing an office for, usually a longer period of time, on a fixed contract from 1 year through to 25 years.  The rent is calculated on a sq.ft basis.  
The occupier will pay and organise the associated rent, rates, utilities, insurance and service charges.  They will also be responsible to manage their office, services and internet and phone provision.   Usually, the interiors can be utilised in their entirety as per the requirements of the lessee, barring certain instances where landlord's consent might be necessary. 
The renter is expected to manage and maintain all facilities including planning of space, installing furniture and fit-out, maintaining the space/ property, cleaning, setting up IT and telephone networks, paying utility bills and service expenses. 
Most traditional offices are offered as open plan spaces, unfurnished and minus IT and telecom facilities.  Other considerations with leased space are instructing solicitors to assist with the lease negotiations and dilapidations when you leave, which may also include the external areas of the building too.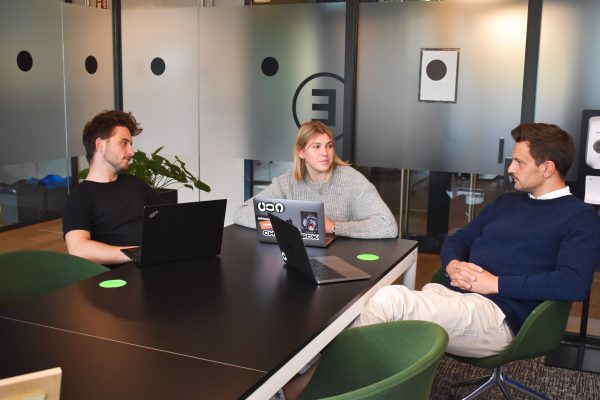 Co-working Space 
Co-working spaces are workspaces that are shared between more than one company. Although there are still private rooms and areas in coworking spaces such as bookable meeting rooms, it is typical to find multiple businesses sharing the same room or floor – which is often in the form of an open plan space. 
The shared space makes a great environment for networking and socialising and there's evidence to show that this type of workspace can even increase productivity.
Co-working spaces are usually equipped with a strong and secure WiFi connection, in addition to the usual facilities such as a kitchen, showers and eating areas. 
Taking advantage of co-working space when you are a startup business can prove fruitful, as sharing space with other businesses can pave the way for collaborations.
Pure Offices offer co-working spaces in select locations to provide a flexible and cost effective alternative to renting your own office whilst also providing you with a professional, dynamic environment to work in alongside like-minded professionals.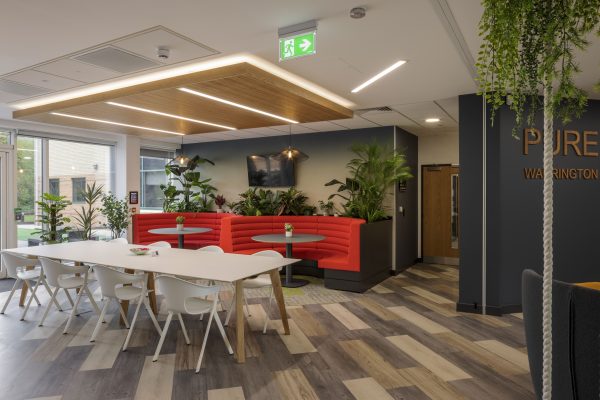 Virtual Office Space
A Virtual Office provides the services of an office without the actual physical space. It can give your clients the impression that you have an office of your own.
A lot of the time, Virtual Offices are provided by companies that run serviced offices, (like us!) This means you may also be able to hire meeting rooms at the location you have chosen to be your virtual office, which is handy when meeting with clients and stakeholders.
Our Virtual Offices allow you to project a professional image with a prime address, telephone number and use of our meeting rooms, without committing to a physical office. 
What type of office space would suit your business?
The type of office space that is most well suited to your business will depend on the industry you operate in, how many staff you have and also your budget, amongst other factors.
To discuss virtual, serviced or co-working office space – contact us today.